7 tags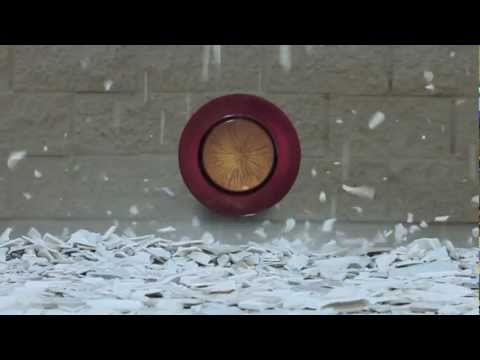 4 tags
Counting My Blessings #7
Had some amazing time with my friends last night; be it studying, swimming, talking or eating, I was just blessed with so much joy. I thank God for the amazing people He has placed around me. I am truly thankful for each and every single one of them; they're on His greatest ways of expressing His love for me.
7 tags
"The servant grew up before God - a scrawny seedling, a scrubby plant in a..."
– ~ Isaiah 53 (msg)
6 tags
6 tags
4 tags
3 tags
"Christians believe in a sovereign God who never says "Oops". We believe that all..."
– John Piper (via godsradicaldaughter)
5 tags
5 tags
9 tags
Curriculum Vitae of JESUS
Name: JESUS CHRIST Address: Ephesians 1:20 Phone: Romans 10:13 Website: Bible Keywords: Christ, Lord, Savior and Jesus My name is Jesus - The Christ. Many call me Lord! I've sent you my CV because I'm seeking the top management position in your heart. Feel free to read my details below. Qualifications I founded the earth and established the heavens, (See Proverbs 3:19) I formed man...
6 tags
"who are you, really? you are not a name or a height, or a weight or a..."
– ~ m.k. [source: dorothyyy93]
6 tags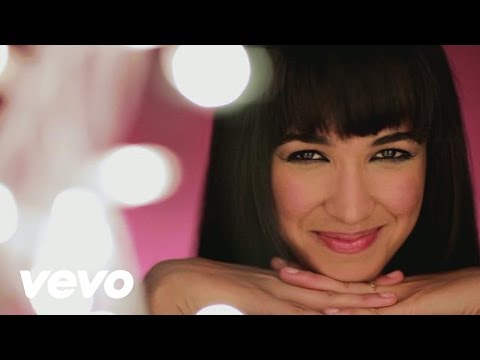 "The word says that God is love… You know what that tells me? It tells me that..."
– Kim Walker (via -bailee)
6 tags
5 tags
Touching Hearts
  As she stood in front of her 5th grade class on the very first day of school, she told the children an untruth. Like most teachers, she looked at her students and said that she loved them all the same. However, that was impossible, because there in the front row, slumped in his seat, was a little boy named Teddy Stoddard. Mrs. Thompson had watched Teddy the year before and noticed that he did...
5 tags
Keep At It
You may be going through a very difficult time this day, or even year, but that doesn't mean this is your worst day. God will use the difficulty to produce precious things within you that you'll treasure in days to come. There may be pressures, but God uses pressures to form diamonds. There may be a fiery trial, but God uses fire to purify gold. There may an irritant in your day, but...
7 tags
4 tags
5 tags
5 tags
"Christians, like snowflakes, are frail, but when they stick together they can..."
– ~ Vance Havner
5 tags
6 tags
To someone out there:
I don't know who you are right no or what is going on inside in your head. You may be scared. You may be facing something that is much bigger than you. I don't care about how hard is the time you're in right now.  I just want you to know that right now God is making all things work together for your good, no matter how messed-up they may seem right now. You are saved because of your faith in...
6 tags
3 tags
"Out of the light that dazzles me, Bright as the sun from pole to pole, I thank..."
– Dorothea Day, My Captain (via godsradicaldaughter)
4 tags
4 tags
The ultimate answer:
Can't handle this anymore?: Give it to JESUS.
Don't feel like enough?: You are enough for JESUS.
Don't feel beautiful?: You are beautiful to JESUS.
Don't have any good friends?: You have a friend in JESUS.
Want someone who will always be there for you?: His name is JESUS.
Want someone is truthful?: His name is JESUS.
Need someone to guide you through life?: Let JESUS.
JESUS.
7 tags
2 tags
7 tags
5 tags
4 tags
"But sin didn't, and doesn't, have a chance in competition with the aggressive..."
– ~ Romans 8: 20  (via godsradicaldaughter)
4 tags
"If we feel that we can't find true love in God, then we turn to lust. If we..."
– ~ Blake Baggott …from this sermon!
5 tags
4 tags
3 tags
1 tag
Counting My Blessings #6
This weekend, I have to admit, I didn't get much work done, HOWEVER, I had one of the best fellowship during these two days. So I am going to thank God that life isn't all about studying and that I have such amazing friends surrounding me. I had tons of fun doing the flashmob dance for Syok! Malaysia, and the experience was exhilarating. After the festival, several of my friends...
6 tags
2 tags
Five facts about reading:
Fact 1: Reading can make you a better conversationalist. Fact 2: Neighbours will never complain that your book is too loud. Fact 3: Knowledge by osmosis has not yet been perfected. You'd better read. Fact 4: Books have stopped bullets - reading might save your life. Fact 5: Dinosaurs didn't read. Look what happened to them.
4 tags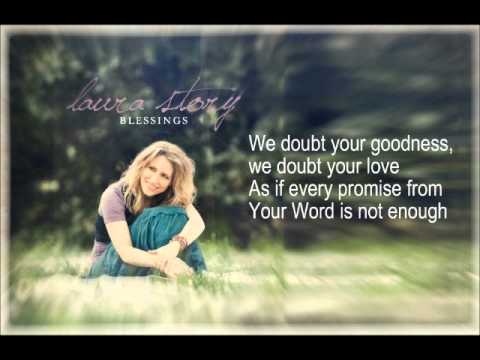 6 tags
7 tags
Counting My Blessings #5
"Blessed are you who weep now, for you will laugh." ~ Luke 6:21 I'm pretty sure many of you have heard or read of this verse before cause I know I have. Every time this bible verse comes along, my thought is "yeah, I like it. It means that those who believe in Him will eventually get the better deal in everything," BUT, to be honest, deep down in my heart, I...
7 tags
5 tags
6 tags
Counting My Blessings #4
There has been plenty Counting My Blessings post which I should've blogged but didn't because I didn't have the time. But today is different. I don't care if I should be using the time to study for my exam, I've just got to let this blessings be known to others. Tonight, what originally started as a skype call to help my sister with her school project turned out to...
7 tags
4 tags
"The loneliest people are the kindest. The saddest people smile the brightest...."
– ~unknown
5 tags
He paid the price
There was a certain Professor of Religion named Dr. Christianson, a studious man who taught at a small college in the western United States. Dr. Christianson taught the required survey course in Christianity at this particular institution. Every student was required to take this course his orher freshman year, regardless of his or her major. Although Dr Christianson tried hard to communicate the...
4 tags
"I would rather live my life as if there is a God and die to find out there..."